Getting The Gig is not just a booking agency. Getting The Gig is the collection of a network of Professionals in the music industry that can all be leverage with one industry contact. Founder and bonded booking agent, Sy Seyler, entered the Mid-Atlantic music scene in 1989 and started developing relationships with entertainers, agents, production companies, bar owners, party and wedding planners, recording studios, engineers, deejays, instrument repair technicians and other professionals in related business. Sy has first hand experience with all of these vendors in Maryland, District Of Columbia, Pennsylvania and Virginia. For Artists, this means that Getting The Gig has a host of services that can be available to you with one phone call or email. For individuals that want to hire a band, this means that Getting The Gig understands the booking process and how to capture the customer's requirement to hire the right band for the engagement.
Sy Seyler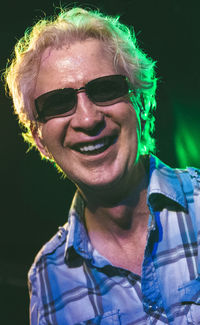 Sy Seyler got involved in the Mid-Atlantic music scene by playing original music in 1989. Over the next few years he played drums in several bands including Return To Zero, Shock LaRue and Aislynn before forming The Reagan Years in 1996. In those acts Sy was the booking contact, created promotional materials, reached out to new venues, negotiated compensation, hired production, worked with event coordinators, radio personalities and others involved with typical engagements. It was quickly apparent that he was a natural leader and was able to tie together the artist performance with vendor requirements , venue dependencies and Marketing. In 2011 Sy formed Getting The Gig Entertainment to convert his knowledge into a service that would help and inspire other professionals in the music industry. Since then he has booked many engagements for various musicians, a number of nightclubs, festivals and private venues throughout country and abroad.

In October 2014, Getting The Gig introduced Paul Majors.

Paul Majors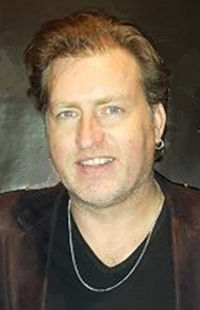 Paul has taken the role of Artist / Venue Relations Professional with Getting The Gig Entertainment. He is a veteran musician but also explored an acting career that included HBO's "The Wire", N.C.I.S., Homicide: Life on the Street, The West Wing, Enemy of the State, Barry Levinson's "Liberty Heights," Ladder 49). He followed his dreams to Los Angeles and while in Hollywood got back involved with music industry. Paul began working in film and television at Lifetime TV, Miramax and Walt Disney Studios as a Music Coordinator. In 2006, Paul started MAJORS MUSIC, a full service agency concentrating mainly on music licensing and artists relations. He held offices in both Los Angeles and Nashville.

Paul excelled in artist relations and has a client list of past and present that includes: Curb Records (Nashville), FAME Recording Studios/House of FAME Publishing (Muscle Shoals), Cleopatra Records (L.A.), Tesla, Warrant/Jani Lane, Ratt/Stephen Pearcy, Great White, Nelson, Sweet, John Corabi, L.A. Guns, Accept, Steelheart, Rhino Bucket, Mr. Big/Eric Martin, Rick Springfield, Tim McGraw, LeAnn Rimes, The Judds, Wynonna, Hank Williams (HW, Jr. and Hank 3), The Righteous Brothers, Lee Brice, Rodney Atkins and many more....

Paul has in-depth understanding of music theory, image, live music presentation, song selection, media, and touring. In November 2017, Paul Majors relocated to the Nashville, Tennessee area in an effort to expand the Agency's footprint. He is still coordinating business in Maryland while cultivating new relationships in the Nashville market.
.
Together they are forming a collection of interesting bands that can satisfy a diverse pallet of musical tastes. They are growing events such as the first official Pre-M3 Party featuring Milli of Steelheart and Jack Russell of Great White. In recent months have brought national acts such as Kip Winger, Stephen Pearcy and LA Guns to nightclub stages.

Contact them today to see what Getting The Gig can do to help your entertainment related business.